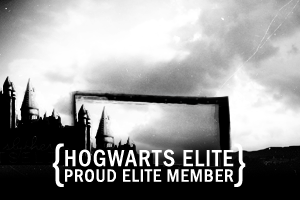 Hey guys! Any of you guys like Harry Potter? Contests? Games? Writing? Graphics? Chilling with a bunch of cool cats? If you've answered yes to the above, then
hogwarts_elite is the perfect place for you.

A great sorting community here on Livejournal,
hogwarts_elite, which has been around for 19 terms, is there for the kid in all of you who wants to be a big dork and hang out with other likeminded dorks. Everything from graphics contests, writing contests to movie nights and hilarious discussions happen in the castle, and you know you want to join!

So go submit your application to
sorting_elite to find out what house the hat places you in when Term 20 begins January 1st, 2012.

Remember, it could be your last year before the world ends, so have a blast along with us!